Lance Dooley presents ...
Downtown Edmonds Public Art Project - Birds
This project consists of 3 metallic birds that are mounted to 9 feet high poles in the Downtown Edmonds area.
The birds are: Red Breasted Merganser, Kingfisher and Horned Grebe.
The birds were created using sheet metal, metal rods and metal bases.

---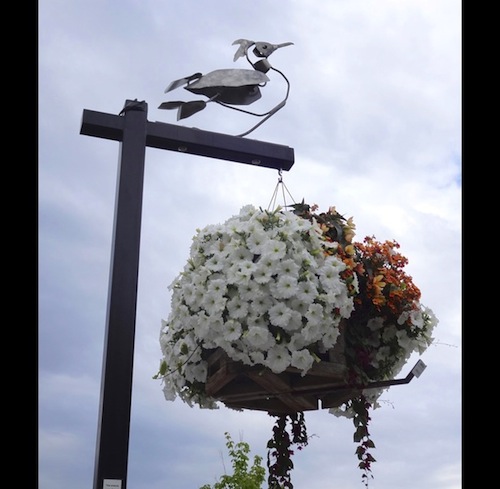 Red Breasted Merganser (minimalistic-representational)
Installed: Dec 17th, 2012
Photo taken summer of 2014, showing the flower baskets which hang below the metallic sculptures.
For the exact location of the Red Breasted Merganser, CLICK HERE for Wikimapia Map
---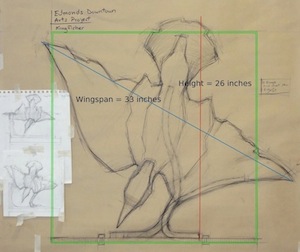 Kingfisher (minimalistic-representational)
Installation Date: Feb 22, 2013

---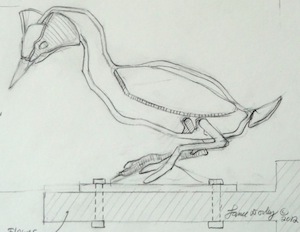 Horned Grebe (minimalistic-representational))
Installation Date: Feb 22, 2013