Lance Dooley - Portrait Sculpture "Coach Byrne"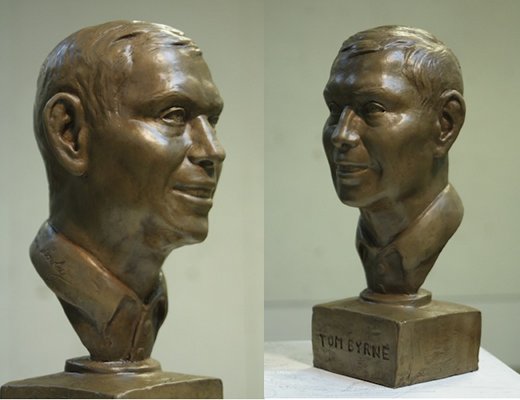 "Coach", life sized bronze portrait sculpture of Tom Byrne, a retired principal and legendary Football coach.
Location: Wenatchee High School - click for map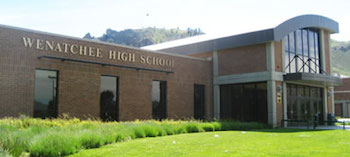 ---
Excerpt from Wenatchee High School publication ....

Tom Byrne coached Wenatchee High School Football from 1953-1965. He posted a 69-34-5 record including a 9-0 State Championship Team in 1958. His panthers finished #7 in 1957 and #6 in 1959. Byrne's teams were champions of the NCW A League All 4 years of their membership from 1953-56. Byrne was selected as Head Coach of the 1959 State All-Star football game. He is a member of the Washington State Football Coaches Hall of Fame and the WHS Athletic Hall of Fame.

Tom was an outstanding teacher and became an Assistant Principal in 1962. He served as WHS Principal from 1968 until his retirement in 1985. Character was his message to thousands fortunate to be a part of his life. Tom led by example and expression and his legacy continues with this award.
---
<- home