West Highland White Terrier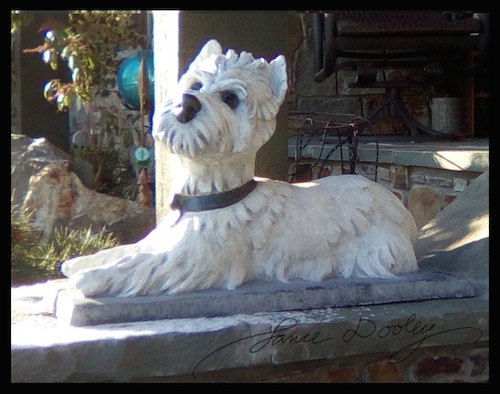 ---
Title: West Highland White Terrier
Work in Progress of a life sized dog sculpture
Private Commission
Dimension: 24" x 12" x 13"

The West Highland White Terrier, commonly known as the Westie or Westy, is a Scottish breed of dog with a distinctive white coat. The modern breed is descended from a number of breeding programs of white terriers in Scotland prior to the 20th century.
ref: wikipedia
---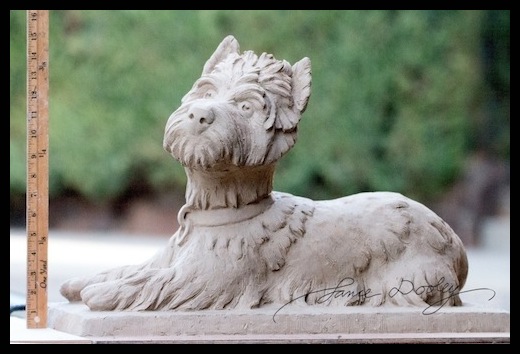 The finished clay.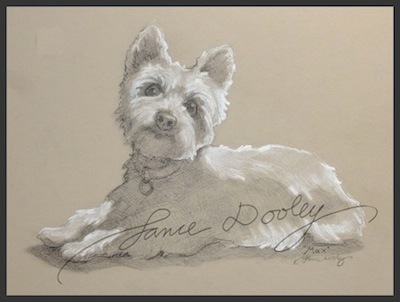 Design Drawing 2, showing a more animated pose.

---
About The Artist:
Lance Dooley is a prolific sculptor and painter from Washington State, specializing in renditions of human and animal forms.
His formal training was in figure sculpting at the Florence Academy of Art in Italy.
To see Lance at one of his solo exhibitions or other art venues, go to the EVENTS PAGE.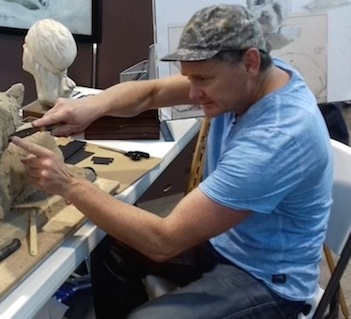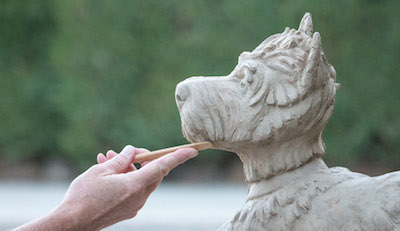 ---
<- back to Lance's main page