Lance Dooley Presents - Portrait Drawing Classes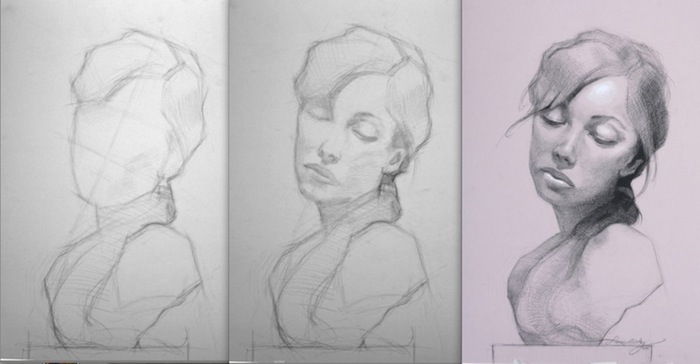 Example charcoal drawing done on mid toned paper. Click Here to see the sculpture.
Artist Lance Dooley will guide you through the skills required to draw the portrait.
See a sampling of portraits that appear throughout this video ..

---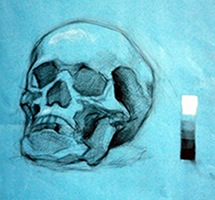 All of the well known masters like Leonardo Davinci, MichelAngelo and the highly skilled draftsmen of the 19th and early 20th centuries learned the principles of drawing a convincing human figure and portrait. In this class, you will learn a technique to draw the human portrait from any angle or viewpoint.

Lance will work along side the students and create his own drawing.

This course will show you a set of intellectual tools you can use to confidently draw the portrait from any angle or position.
---
Goals
Fit the entire drawing of the model on your sheet of paper
Create a correctly proportioned portrait, with facial features in the correct place
Be able to identify anatomical landmarks on the face and skull
Vary line weight to increase the line quality
Draw a likeness of the model, not create a generic person
Understand how soft and sharp shadow edges can bring realism to your drawing
Train your eye to recognize the natural shapes throughout the face, neck & shoulders
---
Materials
3 pieces of charcoal paper at least 18x24" inches
5 Conte Black pencils and/or General's Charcoal black pencils
... or any kind of vine, willow or compressed charcoal
1 Conte Blanc/White pencils (a greasy chalk)
1 General's Charcoal White chalk pencils
1 small blade to sharpen the pencils
1 kneadable eraser

---
web: www.lancedooley.com
email: lance@lancedooley.com

<- home