---
home / events / sculptures / portrait sculptures / drawings / oil paintings / bio / studio / publications / instruction
---
Lance Dooley ~ Artist Statement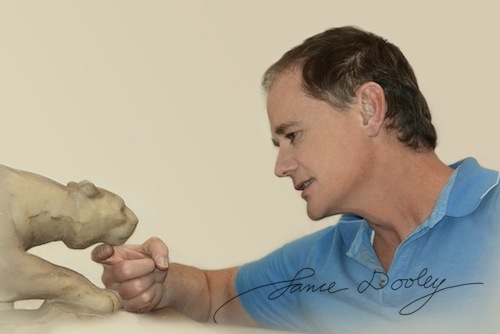 I believe in following your dream and having enough courage to see where it takes you, even if it's a place you think you can't handle. This is the true test of ourselves and our humanity.
My artist journey led me to study naturalistic figure sculpting with clay, which is augmented by drawing and painting, both the human form and animals. I use the mediums of charcoal, clay and oil paint to explore form and convey emotion.
I believe artists carry a mission to explore the mind and physical forms in order to visually articulate these things to those who do not have the time or patience to contemplate them. An artist digests information and thoughts, then recreates them visually for others to see in a way they might not otherwise would have, by eliminating unimportant things and by bringing important things into focus.
Teaching and sharing should be an important part in the evolution of an artist's career.
Ultimately, art still has a place in society and it provides us with insight and lets us walk away with a thought or a feeling we can investigate in order to understand ourselves and others better.
---

Contact lance at: lance@lancedooley.com